Hi everyone!
I hope your week is going well! Only two more days left and the majority of ya'll are free! lol My week is just starting tomorrow.
I bought a headband a couple of weeks ago at Anthropologie that I truly love! Sparkly hair accessories are super in for fall not to mention they're just pretty all of the time. This particular headband makes me feel like a princess and I it lights up my face (I'm wearing the blue color)!
$32 is steep for a headband but it is beautiful and very well made. Even the inside of the band has a pretty decorative fabric. I think I will wear the heck out of this thing and make a little collection of hair accessories!
Tomorrow's post will be a fun picture sesh of celebrity hair accessories to give you your dose of sparkle and estrogen for the day lol Stay tuned!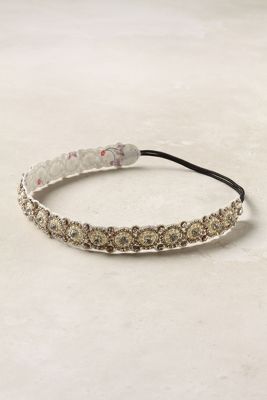 Photo: Anthropologie.com
Anthropologie Headband Hair Accessory
<3